Universal Contour Wrap
The secret to the wrap lies in the unique clay formula, using 25-30 elasticated bandages and special wrapping techniques used during treatment. You simply relax and let the bandages revitalise the body's elastin and compact areas where fat is stored. Helping to sculpture the body into shape. The clay draws out the toxins located beneath the skin while exfoliating and cleansing the body.
It guarantees at least 6 inches to last at least 30 days making it great for those special occasions, to kick start a diet, or reduce loose skin after pregnancy or weight loss. We encourage you to drink plenty of water after treatment to continue the cleansing process making it, unlike any other inch loss wrap.
The Process
Our Classic Body Wrap is a full body treatment taking around 2 hours and is always performed by highly trained therapists.
Before the treatment, your therapist will measure you at particular points on the body.
Bandages which have been pre-soaked in our Classic Clay Solution are then applied using specialist wrapping techniques.
You then wear a Vinyl suit to keep warm while you lie back and relax for an hour while the treatment gets to work. You could use this time to get more out of your trip to the salon and indulge in additional treatments such as a facial or manicure.
After 60 minutes your bandages are removed, your therapist will re-measure and you'll be amazed by your inch loss result.
To experience the full benefits of our Classic Body Wrap, we recommend a course of 3 – 5 treatments taken at least 7-10 days apart.
G5
G5 is a gyratory mechanical massager using 5 different treatment heads. This is an effective treatment for targeting soft and hard fatty areas, cellulite, dry and rough skin texture and muscular tension. This treatment is specifically designed for the hips and thighs.
Venus Freeze Plus
The highly advanced non-invasive medical device that effectively resolves challenging face and body aesthetic needs, such as non-surgical body contouring, cellulite reduction, skin tightening, and wrinkle reduction. Treatments are comfortable with no downtime and safe for all skin types.
All skin tightening treatments are powered by Multi-Polar Radio Frequency and Pulsed Electro Magnetic Fields, the leading technology for anti-aging treatments which features two applicators: DiamondPolar™ for smaller treatment areas and OctiPolar™ for larger areas.
treatment gallery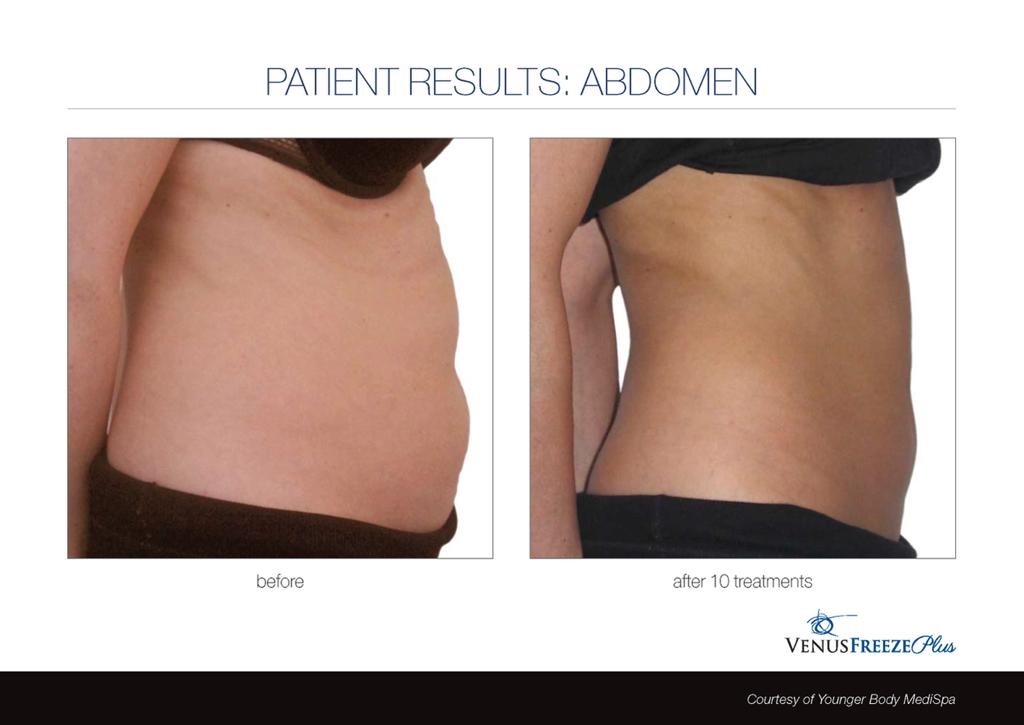 Testimonial